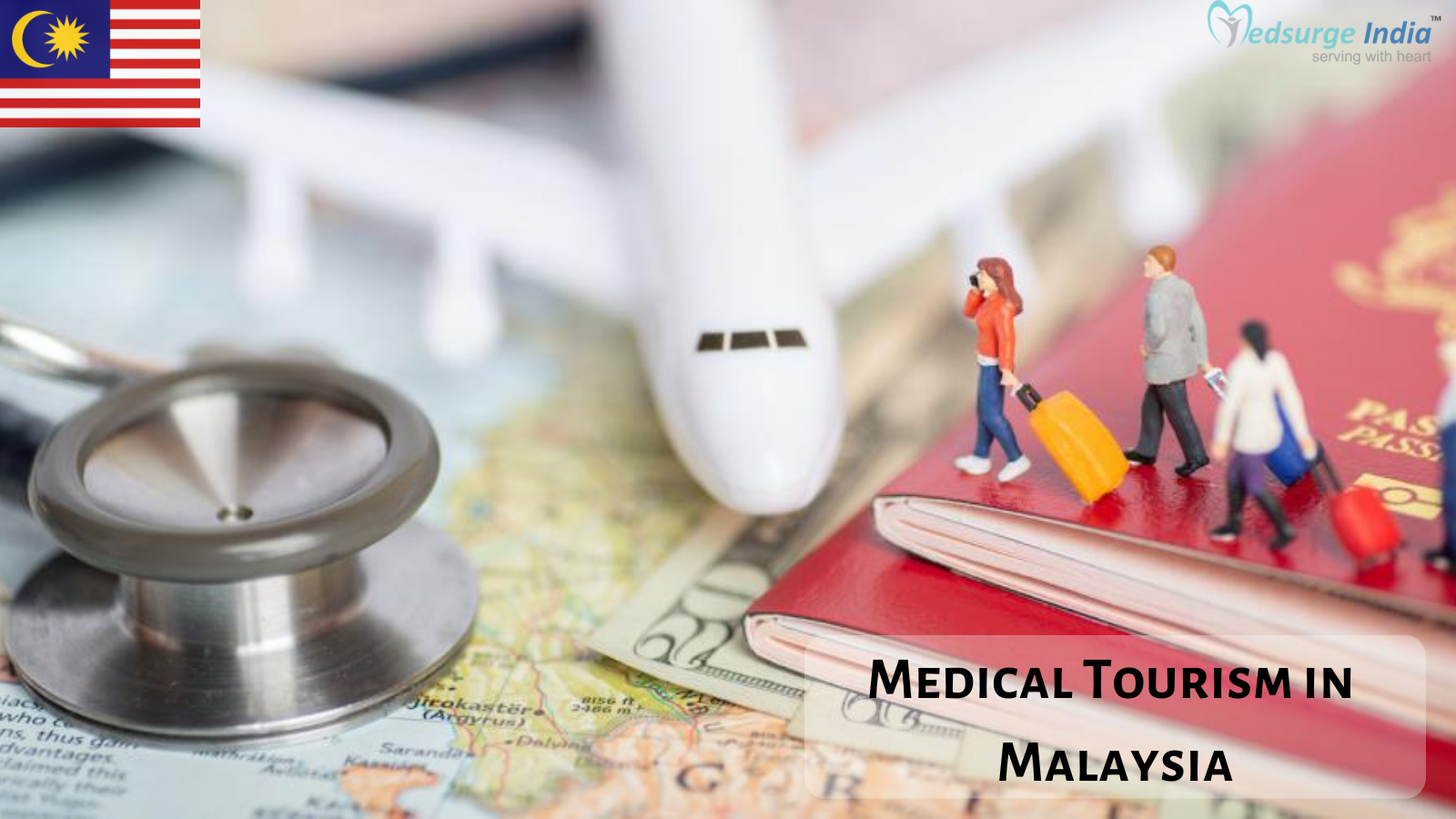 Medical Tourism in Malaysia
Malaysia has a long history of accolades for its stunning natural surroundings and diverse cultural heritage. In West Malaysia, it shares land boundaries with Thailand; in East Malaysia, with Indonesia; and Brunei. A bridge and a thin causeway connect it to Singapore. Malaysia provides one of the best medical treatments and provides the best healthcare from experienced physicians and nurses with the most polite and loving and caring healthcare workers that are ready to treat you with the best care. The practice of medical tourism has significantly increased in the 21st century. In recent years, people from rich and advanced nations like the United States have traveled to Malaysia, India, Turkey, Thailand, Mexico, South Africa, Singapore, Hungary, and Costa Rica to receive medical care. The operations most often included intricate surgeries, dental work, organ transplants, kidney dialysis, and cosmetic surgery. Medical Tourism in Malaysia is low in cost as compared to other countries like the UN, USA, America, and many more.
About Medical Tourism in Malaysia
One of the top ten international locations for medical tourism in Malaysia. Affordable costs, high standards of care, and quick access to top-notch care are the three offered benefits of Malaysian Medical Tourism. Malaysia's major advantage over other nations is its ability to save money. In the EU, several procedures cost less than half as much or less than half as much. Malaysia is conveniently situated, approximately two to three hours away from main cities in Europe and the Middle East. Malaysia accepts travelers without a visa from more than 70 nations. Malaysia has developed its medical tourism business to the point where it is now a top destination for patients from Asia and beyond.
The best hospitals in Malaysia have medical staff and doctors who speak English and who are licensed by the Malaysian Medical Association and are members of associations for their particular specialties, such as the Malaysian Dental Association, Malaysian Gynecologist & Obstetric Association, Malaysian Orthopedic, and Traumatology Association, Malaysian Plastic Reconstructive & Aesthetic Surgery Society, Malaysian Society of Cardiovascular Surgery, and others.
Is Malaysia the Best Country to Receive Medical Care?
Yes, Malaysia is the best country to receive healthcare because it strikes the optimum balance between affordability, accessibility, and quality. You shouldn't be hesitant to purchase private health insurance in Malaysia either because it is incredibly affordable. The most basic insurance will only set you back $400 a year and will cover everything from colonoscopies to the majority of procedures.
Excellence: Receiving the best medical treatment in Malaysia gives you the assurance that you will be looked after by highly skilled and informed medical professionals. Depending on your medical needs, you'll discover the best medical specialists for your care.
Ease of access: Malaysia is an ideal destination due to its ease of entry. You travel on luxurious airplanes, and tickets are frequently extremely inexpensive. The country's medical specialists are accessible to patients around the clock, which cuts down on waiting times.
Profitability: When compared to US healthcare expenditures, Malaysian healthcare can save you 60% to 80%. Additionally, it is a great location for more common procedures like wart and mole removal, laser eye surgery, and teeth whitening.
Why is Malaysia Experiencing a Boom in Medical Tourism?
Malaysian healthcare provides specialties in a variety of medical fields and performs some of the most difficult procedures in the world. Today, Malaysian healthcare is on par with the best in the world; innovation and global knowledge are crucial. Malaysia has the technologies necessary to carry out various procedures, including fertility, oncology, cardiology, orthopedics, and aesthetics, among others. Here are some reasons why Malaysia is a good choice for your healthcare needs if you're not sure where to go:
Treatments that are cost-effective: Malaysia has lower healthcare costs than many other nations. In Malaysia, receiving medical care means receiving high-quality care at an affordable cost. Compared to treatments in the US or UK, the total cost of the treatment, including your flight and accomodation, will be minimal.
Less WaitingTime: In Malaysia, almost all hospitals have state-of-the-art amenities that allow patients to avoid wasting time by waiting in large lines. In comparison to hospitals in other regions of the world, the examination and follow-up processes are completed quickly. In Malaysia, you receive care when it is most convenient for you.
Accommodation Options: Malaysia offers a wide range of accommodation options to fit any budget. Affordable hostels and opulent hotels are both options for medical travelers. The duration of the stay does not necessarily indicate cost. Everything is inexpensive, including lodging and food.
Doctors with qualifications and experience: Many of Malaysia's leading specialists attended some of the best medical schools in the world. They have also worked for a number of years in some of the world's top hospitals. The best doctors in Malaysia will provide top-notch care at a reasonable cost for medical tourists.
Excellent Hospitality: The hospitality will wow you when you visit Malaysia for treatment. Your stay will be more comfortable thanks to the excellent service and welcoming atmosphere.Every step of your treatment and recovery will be supported by Malaysian medical professionals, as well as the accompanying family member. All the necessary amenities are provided in the tastefully furnished rooms for a comfortable stay.
Diverse Ethnic and Religious Mix: Each ethnic and religious group in Malaysia has its own customs and cultures. People feel comfortable and appreciated there because of the inviting attitude. To experience their way of life, you can also book a homestay with a local family. Millions of tourists visit Malaysia each year to have the time of their lives. One of the most alluring cities where travelers may witness the Petronas Twin Towers, one of the highest structures in the world, is Kualalumpur. Another fantastic tourist sight is a colony of fireflies in Kuala Selangor.
Who is Eligible to Travel to Malaysia?
You must obtain permission using MyEntry or MyTravelPass in order to enter Malaysia. At the moment, only those listed below may go to Malaysia:
Permanent Malaysian residents
Those with a diplomatic passport Those with a long-term MyTravellPass
Business people
Investors
To enter Malaysia, visitors must download the MySejahtera app to their smartphones.
Documents Needed to Enter Malaysia
Make sure you have all of the following documentation if you plan to visit Malaysia:
An active passport
Malaysian VISA authorizing entry
Evidence that you have the money to stay in Malaysia
Entry pass completed arrival card
Return ticket
Some Criteria to Consider when Selecting a Hospital in Malaysia
Since the medical tourism sector is expanding quickly, many people now annually seek medical treatment abroad. In emerging nations, more hospitals are opening and providing patients with top-notch care. Patients in Malaysia will receive economical, high-quality medical care.
The following are some considerations for picking the best hospital in Malaysia:
Quality of Services: Because healthcare is a sector where quality is crucial, it is important to research a hospital's services. You could find out what services the hospital offers by asking a friend who has already stayed there. By reading online patient testimonials, you can also learn about the hospital's reputation. You will find it very beneficial to comprehend their services.
Price: Before selecting any hospital, price should be taken into consideration. Before choosing a hospital, be sure to confirm that the treatment costs are within your budget. In Malaysia, there are many hospitals, therefore if you think one hospital's prices are too high for you, you can go to any other hospital that provides less expensive medical care.
Hospital Specialties: It is recommended that you select a hospital with expertise in the procedure or surgery you desire. Single specialty hospitals provide better equipment and facilities for targeted medical care. The surgery will be carried out safely thanks to modern technology and the expertise of medical professionals.
Credentials of the Hospital: It is crucial to confirm whether or not the hospital has received international accreditation. You can ensure that you will receive services in a clean environment by selecting accredited hospitals. These hospitals feature the best medical staff and the most up-to-date medical technology, and they are open 24/7 to treat patients.
Personalized Care: Patients from all over the world seek out hospitals in Malaysia that respect their cultures, religions, and backgrounds when seeking medical care there. Patients are responsible for conducting extensive research about the facility they will be residing at. If you have any questions prior to receiving medical care, ask the medical professionals.
Safety During Global epidemic: Verify that all Malaysian hospitals adhere to COVID-19 recommendations before choosing one. In this pandemic, it is crucial to travel safely to other nations. Inquire with the hospital staff regarding their adherence to COVID-19 guidelines. 
If COVID patients housed in different wards?
 Do they provide care for people who develop symptoms while they are hospitalized?
 Is the environment around the hospital routinely sanitized?
 Ask all the questions you have before your trip.
You will have a safe and productive medical tour of your destination if you take into account all the elements that were discussed above. Numerous private hospitals have received accreditation from organizations that are both domestic and foreign and are recognized by the International Society for Quality in Healthcare.
Hospitals For Medical Tourism in Malaysia
Malaysia is a popular tourist destination because of its diverse culture, natural beauty, and expanding medical sector. As Malaysia is home to numerous recognized hospitals, each of which offers cutting-edge treatment choices as well as outstanding doctors and nurses that give highly professional and individualized care, medical tourists will be spoiled for choice.
These are a select handful of Malaysia's best hospitals that offer patients high-quality care and round-the-clock access to medical professionals.
ParkCity Medical Centre, Kuala Lumpur
National Heart Institute (IJN)
International Specialist Eye Centre (ISEC)
KPJ Ampang Puteri Specialist Hospital, Ampang 
Sunway Medical Centre, Petaling Jaya
Subang Jaya Medical Centre, Subang Jaya
Health Tourism in Malaysia
Malaysia is quickly emerging as a formidable competitor in the international health and medical tourism industry. The government has implemented a number of proactive initiatives to make Malaysia a more attractive destination for health tourism in light of the potential for health tourism to generate foreign exchange. Medical tourism and wellness programs are the two main types of health tourism in Malaysia. Patients may choose to get medical care in one of our internationally renowned hospitals and remain there during their convalescence or recovery. Or they might travel to Malaysia and take advantage of the many wellness programs that are offered there.
Modern private medical facilities with an astonishing assortment of advanced diagnostic, therapeutic, and in-patient amenities are widely available in Malaysia. These facilities have the necessary tools and personnel to provide patients with the greatest standard of care, safety, and professionalism. The majority of private medical facilities are accredited by the Malaysian Society for Quality of Health or have certificates for widely acknowledged quality standards such as MS ISO 9002. The majority of private medical facilities in Malaysia also provide cozy lodging, ranging from private rooms to suites for one person or more. Medical centers have a variety of room rates that include meals, although they are reasonably priced. Even personal butlers and highly skilled private nurses are offered at cheap prices by some medical facilities.
Conclusion
Following the establishment of the National Committee for the Promotion of Health Tourism in January 1998, Malaysia began to succeed in positioning itself as a regional center for top-notch healthcare, able to offer cutting-edge medical facilities and services for health tourists. Along with the Ministry of Health, other government organizations represented on the Committee include the Ministry of Tourism, the Association of Private Hospitals of Malaysia, the Malaysian Association of Tour Operators and Travel Agencies, Malaysian Airlines, and a number of private hospitals. Traveling for medical care overseas is no longer the only aspect of medical tourism. The finest country for medical tourism is Malaysia for a variety of reasons. A sizable portion of the populace travels to Malaysia each year for medical care.
Medsurge India is a prestigious support system for patients looking for doctors, hospitals, and specialized treatments. We'll find the most suitable medical options for you.
Back To Home