Neurosurgery Cost in Thailand
Neurosurgery is the surgical treatment of the nervous system. Most people believe that neurosurgery is only about brain surgery. This medical specialty focuses on the diagnosis and treatment of patients with injuries to, or diseases/disorders of, the brain, spinal cord, spinal column, and peripheral nerves in all regions of the body. Neurosurgery in Thailand can be performed on patients of all ages. Depending on the type of injury or disease, a neurological surgeon may provide surgical or non-surgical care. Thailand's best neurosurgeons have received extensive advanced training, making them pioneers in the application of cutting-edge surgical technologies. They collaborate with…
Read More
What Are the Types of Neurosurgery Procedures? Neurosurgery is a vast field in which many procedures are performed depending on the type of condition you may have, and these procedures are performed after the neurosurgeon conducts a thorough examination of the patient's condition and proceeds with the appropriate treatment. There…
Read More
The Most Important Frequently Asked Questions
Q: What Are the Three Primary Reasons Why Someone Might Require Brain Surgery?
A: Tumors should be removed. An aneurysm should be severed. Draining an infection's blood or fluid Take out any abnormal brain tissue.
Q: What Is the Most Dangerous Brain Surgery?
A: Many patients have craniotomies to remove tumor masses, tumor ablation procedures to destroy the tumor while it is still in place, and brain aneurysm repairs. These procedures are extremely risky because they necessitate the removal of a portion of the skull in order to gain access to brain tissue.
Q: Do Patients Talk During Brain Surgery?
A: The neurosurgeon will ask the patient to perform tasks such as talking, counting, and looking at pictures in order to precisely locate the functional areas of the brain that must be avoided.
Q: What Happens Right After Brain Surgery?
A: To ensure that patients are safe immediately following brain surgery, they are usually admitted to the hospital for observation for a few days to a week. During this time, patients are frequently given steroids to reduce brain swelling and anti-seizure medication to prevent seizures.
Q: Do People Change After Undergoing Brain Surgery?
A: A brain tumor resection is a major life event that alters patients' subjective experiences of various emotions and results in observer-rated changes in personality.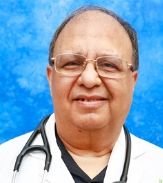 Consultant , Diplomate, MD, MBBS
Experience: 34 years of experience
Mumbai, India
Consultant
Experience: 34 years of experience
Bangalore, India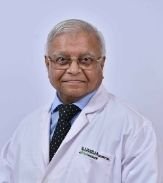 Consultant , MS, MBBS
Experience: 46 years of experience
Mumbai, India