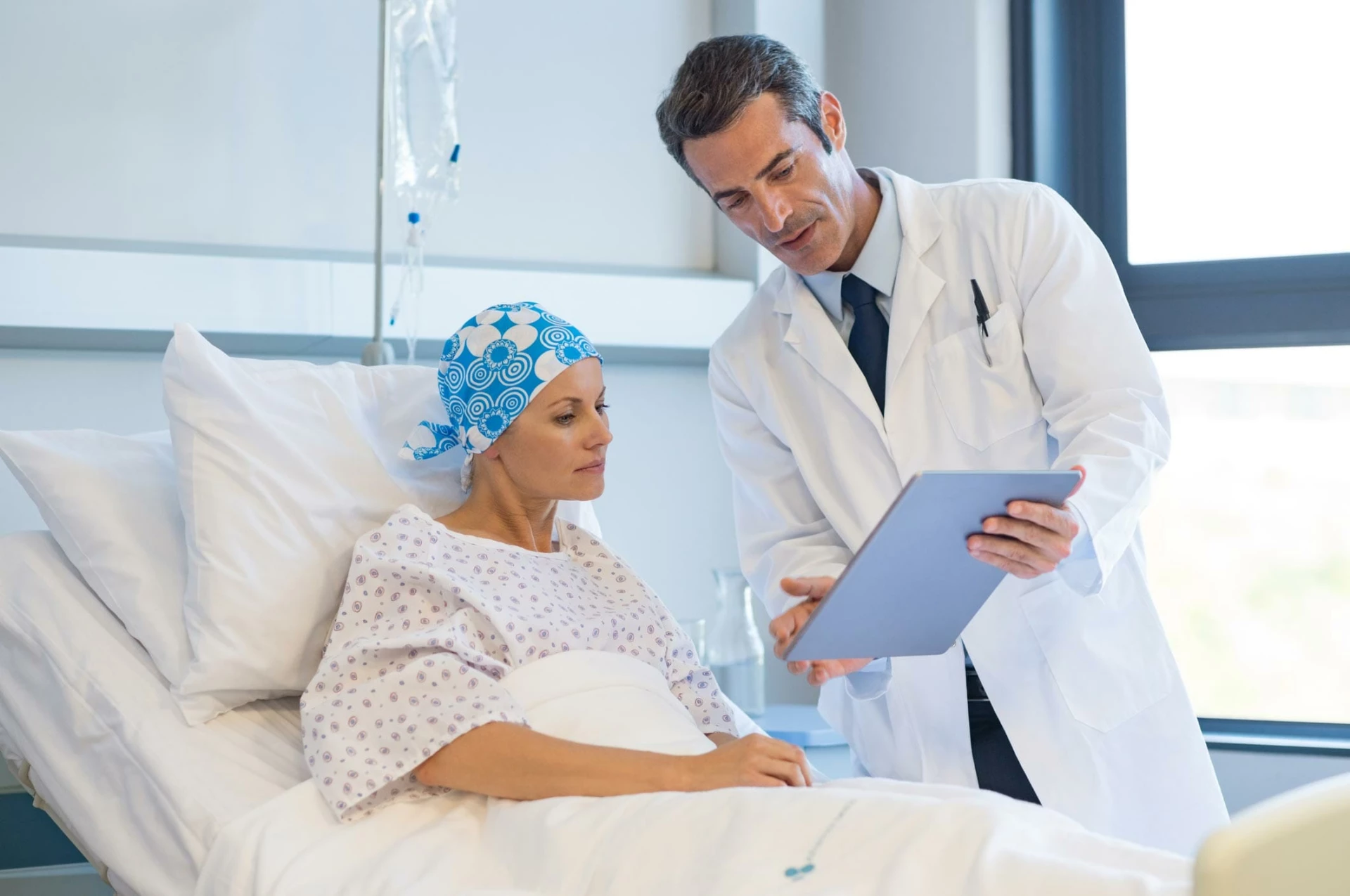 Cancer Treatment in India
Cancer! A disease in which abnormal cells start dividing uncontrollably and spread throughout the body. Changes in DNA are the cause of cancer. Cancer Treatment can remove, kill, or destroy cancer cells in a specific location of the body using chemotherapy, radiation, and surgery. Cancer treatment can slow the spread of cancer or harm malignant cells, preventing them from returning.
These modifications are also known as genetic modifications. Chemotherapy, radiation therapy, pharmaceutical therapy, and surgery are all used in cancer treatment to cure, treat, control, or lessen the symptoms of any type of cancer. 
A combination of the following therapies is administered to a cancer patient, depending on the type of cancer and its location. There are various types of cancer treatment, including:
Radiation Therapy: To kill cancer cells and shrink tumors, radiotherapy uses high doses of radiation concentrated on the affected areas.
Chemotherapy: Drugs and pharmaceuticals are used to kill cancer cells in this method.
Bone Marrow Transplant: These are treatments that help individuals who have had their blood-forming stem cells damaged by chemotherapy or radiation.
Immunotherapy: This stimulates the immune system to fight cancer.
Surgical Treatment: A surgical technique that involves the removal of tumors from the body.
Hormone Therapy: This is used to stop breast and prostate cancers from growing because they rely on hormones to thrive.
Clinical Trials: Doctors employ this based on their knowledge of the disease's genetics.
Targeted Drug Therapy: This is a treatment that uses targeted medications to fight cancer cells that are growing and spreading.
Tumors that are detected early are smaller and easier to remove surgically, as well as more likely to shrink after chemotherapy or radiation therapy. For example, chemotherapy and radiation can be used to treat some types of lymphoma and leukemia, whereas surgery and chemoradiation can be used to treat tumors including breast and colorectal cancers.
The type of cancer, the size of the tumor, the location of the tissues and their surrounding tissues, the person's age, and whether or not other treatments are being used all determine the course of cancer treatment.
Treatment for Cancer Can Manifest in Many Ways, Including:

Primary Treatment: The goal of primary treatment is to entirely eliminate or kill cancer cells.
Adjuvant Treatment: Adjuvant therapy is used to eliminate cancer cells that have survived the original treatment.
Palliative Treatment: Palliative care is a sort of treatment that relieves symptoms produced by a cancer tumor or the cancer treatment itself.
For patients with advanced cancer, a combination of several cancer treatments are available in India to inhibit the cancer cells from growing or spreading to healthy cells, tissues, and organs.
In India, cancer is the second leading cause of mortality. Breast cancer, lung cancer, oral cancer, stomach cancer, and cervical cancer are the most frequent cancers threatening the country's population. There are several high-quality, well-known, and top cancer treatment hospitals in India. 
Surgical Oncologist
Cancer Treatments
Best Hospitals For Cancer Treatments
Back To Home