Epilepsy Surgery Cost in India
What is Epilepsy? Epilepsy is a neurological condition in which brain activity becomes aberrant, resulting in seizures or episodes of disturbing behavior, feelings, and occasionally loss of awareness. Epilepsy can be caused by a genetic condition or an acquired brain injury such as a stroke or trauma. A person has anomalous behavior, symptoms, and sensations during a seizure, which might include loss of consciousness. Between seizures, there are few symptoms. Epilepsy is normally treated with medicine, however, it can also be treated with surgery, gadgets, or dietary modifications in some circumstances. What Are the Causes of Epilepsy? Seizures that are…
Read More
How Diagnosis of Epilepsy is Done? A type of brain condition epilepsy is usually diagnosed via a multi-step procedure. The steps in this method are usually as follows: Medical history, blood tests, and other clinical tests and neurological exams such as EEG, CT scan, functional MRI, SPECT, and PET imaging…
Read More
The Most Important Frequently Asked Questions
Q: Can Surgery Cure Epilepsy Permanently?
A: A temporal lobectomy is the most common type of reconstructive surgery. It's the most effective type of epilepsy surgery. It may help you experience fewer seizures while also lowering your chance of lasting brain damage.
Q: Why Do People Get Epilepsy?
A: When epilepsy strikes older people, it's often the result of another neurological problem, such as a stroke or a brain tumor. Genetic disorders, past brain infection, prenatal traumas, and developmental issues are some of the other causes. However, roughly half of patients with epilepsy have no known causes. 
Q: What Part of the Brain Is Cut to Treat Epilepsy?
A: When anti-seizure drugs don't work, corpus callosotomy is used to treat epilepsy seizures. The surgery entails severing a band of fibres in the brain called the corpus callosum. After that, the nerves are unable to convey seizure signals between the two parts of the brain.
Q: What Are the Side Effects of Epilepsy Surgery?
A: Memory problems, partial blindness, depression, and other emotional issues are all possible side effects of this type of surgery. These dangers will differ from person to person, and in some circumstances, they may only be transitory. After epilepsy surgery, some people's memory and mood may improve.
Q: Can You Lead a Normal Life with Epilepsy?
A: Most people with epilepsy live a full life. However, the risk of early death is higher for some. We know that the best possible seizure control and living safely can reduce the risk of epilepsy-related death.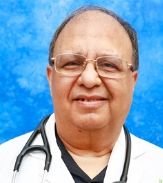 Consultant , Diplomate, MD, MBBS
Experience: 34 years of experience
Mumbai, India
Consultant
Experience: 34 years of experience
Bangalore, India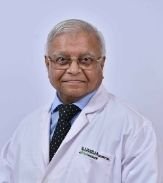 Consultant , MS, MBBS
Experience: 46 years of experience
Mumbai, India