Primitive Neuroectodermal Tumor Treatment Cost in India
Primitive Neuroectodermal Tumor is a rare type of cancer that typically affects children and young adults under the age of 25. This is commonly referred to as Ewing's Sarcoma. The name comes from the fact that the majority of the cells in the tumor are derived from neuroectoderm but have not yet developed and differentiated in the way that a normal neuron would, giving the cells a primitive appearance. For Primitive Neuroectodermal Tumor Treatment in India, it is generally diagnosed with a biopsy. Ewing sarcoma is generally treated with a combination of chemotherapy, radiotherapy, and surgery. It is a chemoresponsive…
Read More
What are the Treatment Options for Primitive Neuroectodermal Tumors patients? The doctor builds and determines the treatments on a number of factors. Some therapies may be used to treat the tumor, while others are used to treat the complications of the disease and the side effects of the treatment. Among…
Read More
The Most Important Frequently Asked Questions
Q: Can you survive Ewing sarcoma?
A: Overall survival rate for Ewing sarcoma is 70 percent. 
Q: Is PNET curable?
A: By doing a surgical removal of the primary, non-metastatic PNET is known to be the only cure.
Q: Are PNET tumors hereditary?
A: It is said that 10% are due to inherited syndrome. Which include multiple endocrine neoplasia type 1 (MEN1), von Hippel-Lindau disease (VHL), multiple endocrine neoplasia type 4 (MEN4), tuberous sclerosis complex (TSC), and neurofibromatosis type 1 (NF1).
Q: How painful is Ewing Sarcoma?
A: Children and teenagers having Ewing Sarcoma experience pain like swelling, stiffness,  tiredness in the tissue surrounding the bone, and lumps near the skin's surface which can be felt and soft on touch.
Q: How aggressive is Ewing sarcoma?
A: This is an aggressive tumor that can spread to the lungs, bones, and bone marrow and cause life-threatening complications. 
Consultant
Experience: 34 years of experience
Bangalore, India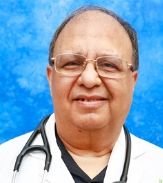 Consultant , Diplomate, MD, MBBS
Experience: 34 years of experience
Mumbai, India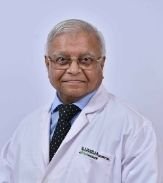 Consultant , MS, MBBS
Experience: 46 years of experience
Mumbai, India