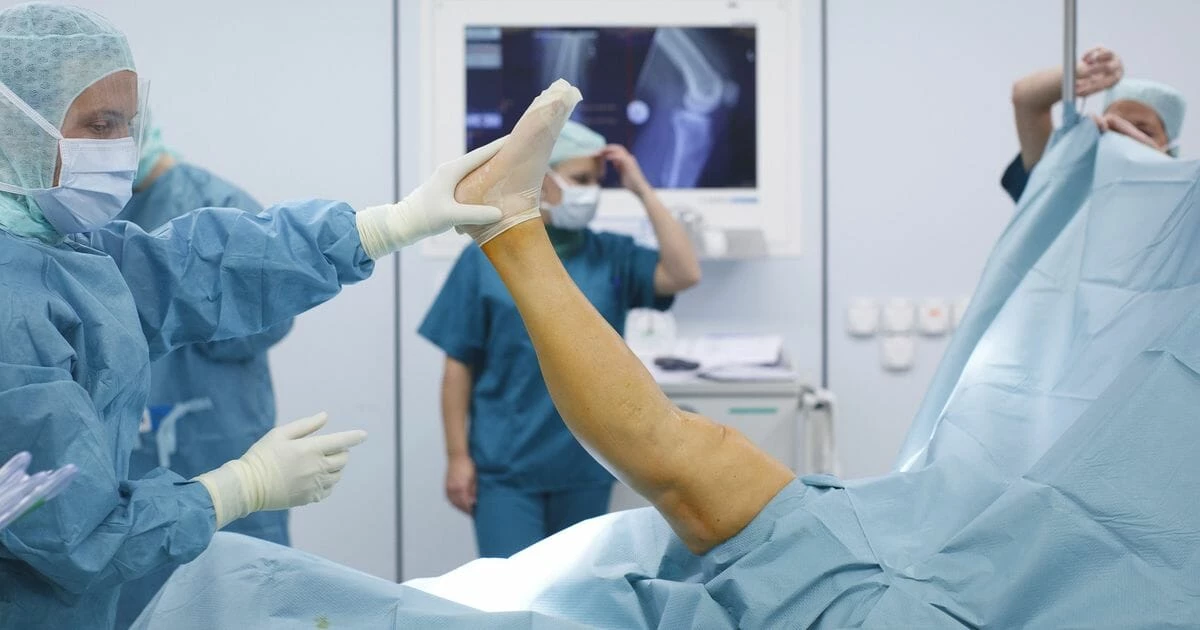 The Importance of Orthopedic Surgeon
Orthopedic surgery is the type of surgery that is concerned with musculoskeletal conditions. Orthopedic surgeons treat musculoskeletal fractures, spine diseases, sports injuries, degenerative diseases, cancers, tumors, and congenital defects using both surgical and nonsurgical methods.
The word Orthopedics is derived from Greek words, ortho, which means straight and pa is, meaning child. Initially, orthopedic surgeons treated childhood bone deformities using braces to straighten the bones of the infant. By developing anesthesia and recognizing the importance of aseptic methods in surgery, orthopedic surgeons expanded their function to include bone and associated nerves and connective tissue surgery.
Orthopedic surgeons are mostly trained to treat bones, joints, ligaments, muscles, and nerves. Orthopedics has several subspecialties. An orthopedic generalist, or one who treats a variety of injuries and diseases, can refer you to an orthopedic specialist, such as a specialist in the hand. Specific subspecialties of orthopedics include:
Foot & Ankle
shoulder and elbows
Hip and knee
Medicinal Sports
Bone tumors (oncology)
Childcare
Tremor
spine
Joint reconstruction (as arthroscopy of the hip or knee)
Orthopedic Surgeon in India
Whom Do They Treat?
An orthopedic surgeon in India treats patients of all ages from newborns to older people. They treat conditions like sports injuries and the repair of joint fractures and spinal deformity. Orthopedic surgeons first explore nonsurgical options such as medication for pain or rehabilitation. We may have the ability to perform surgery to heal an injury, or if appropriate, to fix a disease.
Abnormalities of the fingers and toes.
Back pain ruptured disks, sciatica, and scoliosis.
Bone tumors, muscular dystrophy, and cerebral palsy.
Club foot, bunions, bowlegs, knock knees, and unequal leg length.
Fractures and dislocations.
Growth abnormalities.
Rheumatoid arthritis.
Sports or work-related injuries.
Tendon injuries pulled muscles, bursitis, and torn cartilage.
Torn ligaments, sprains, and strains.
What Type of Surgeries Do They Perform?
Numerous forms of surgery are carried out on patients by orthopedic surgeons. The scope of orthopedic treatments is massive. From traction to amputation, hand reconstruction, and spinal fusion or joint replacements it can cover everything. We treat broken bones, strains, sprains as well as dislocations.
Arthroscopy – a technique for visualizing, diagnosing, and treating issues inside a joint using special cameras and equipment.
Fusion – a method of "welding" by which bones are fused into a single solid bone along with bone grafts and internal tools, such as metal rods to heal.
Joint replacement (partial, complete, and revision) – when removing an arthritic or weakened joint and replacing it with an artificial one called a prosthesis.
Osteotomy – bone deformity correction by removing and repositioning the bone.
Soft Tissue Repair – soft tissue mendings, such as broken tendons or ligaments.
Internal repair – a technique for keeping the fractured bits of bone in the appropriate place with metal plates, or screws while the bone is healing.
The orthopedic surgery cost in India varies for different surgeries. The orthopedic operations have proved time and time again to help people return to relatively demanding sports such as golf, bicycling, and swimming. But the task involved in finding the best orthopedic surgeon.
Why Do We Recommend Dr. Narender Kumar Magu?
Dr. Narender Kumar Magu (MBBS, MS, FAMS ) an internationally recognized and senior Orthopedic Surgeon has experience of 35 years in Orthopedics. He had retired from the post of Senior professor and head, Orthopedics from PGIMS, Rohtak, and had been at various positions in renowned teaching institutions.  
He is the pioneer in Hip Preservation, Hip Reconstruction, Proximal femur Osteotomies, and the management of Hip Disorders and Pelvic – acetabular fractures.
Dr. Magu specializes in complex Orthopedic procedures and his techniques like Biological fixation of Acetabular fractures and Proximal femur Osteotomies have been accepted widely. These surgeries help in the restoration of the natural hip and femoral head thus preventing partial or total hip replacement.
A versatile joint, the hip joint is essential to carry a varied range of motion and for all the sports activities like gymnasts, various yoga postures, squatting on toes and sitting cross-legged. Hip preservation is used in response to limitations in hip replacement technology. It is used to prevent or delay the chances of osteoarthritis or other conditions affecting the joints, mainly in young patients. 
Other than Hip Preservation complex surgical procedure, Dr. Magu is a specialist in Hip Osteoarthritis, Traumatic and Adolescent Hip Disorders, Pelvic acetabular fractures, Congenital disorders, and infections of the hip and Pathologic femoral neck fractures.
Back To Home