Why Dubai is the Leading Country in Medical Tourism
What is Medical Tourism?
Medical tourism is the process of seeking medical care outside of one's own country. Medical tourism's growing popularity has piqued the interest of policymakers, researchers, and the media. Originally, the word referred to people traveling to industrialized countries in search of therapies that were not available in their native country. In today's scenario, it has been observed that patients migrate from developed to developing countries nations in search of health care. The relatively low cost of treatments in developing countries, the availability of low-cost flights, and more marketing and online consumer information about the availability of medical services are all contributing to this change. Medical tourism in Dubai, India, Japan, South Korea, Taiwan, and Thailand, have boosted over the years. These countries have become some of the favourite destinations of the patients for medical tourism.
 History of Medical Tourism in Dubai
The Bureau International des Expositions (BIE) selected Dubai as the host city for Expo 2020 in November 2013. It was the Middle East's first World Expo and the world's third-largest event. The event took place over six months (October 2020 to April 2021), and the Expo venue was in Dubai's South area, near the Al Maktoum International Airport. The event featured the greatest instances of international commerce, innovation, and goods from around the world. Medical Tourism boosted the corporate activity in the UAE and resulted in considerable employment growth (300,000 direct jobs and around a million indirect jobs).
Dubai's budget for 2017 is AED 47.3 billion. A large portion of the money will be spent on infrastructure in preparation for the Expo. The Emirate expects over 20 million people to attend the event, with almost half a million of them being medical tourists. In 2016, the Dubai Medical Tourism business brought in about AED 1.4 billion for the emirate.
The fundamental cause for this flood of medical tourists is the huge increase in the number of lifestyle/non-communicable illnesses in the Gulf Cooperation Council area. People in the region have shifted away from balanced, nutritious meals in favour of more readily available fast-food alternatives, which can lead to a slew of medical issues such as high cholesterol, obesity, diabetes, high vital signs, and even cancer.
The UAE has a significant number of diabetic patients, and there is a robust correlation between diabetes and disorder, which is one of the main causes of death within the country. Between 2005 and 2015, the number of individuals dying was up by 61.2%. Lack of insurance or limited policy coverage is another important reason why people prefer traveling for medical purposes. In some cases, it's also possible that insurance seems to be costlier than traveling abroad for suitable treatment. The cost of medical treatment among the developed nations of the planet is way higher as compared to the prices of medical treatment in Dubai, making it a more affordable option. In modern Dubai, after arriving within the city, a patient can find out multiple consultations and check-ups at one go. This protects considerable time and money, which might have otherwise been spent on traveling or lodging.
Factors Promoting Medical Tourism in Dubai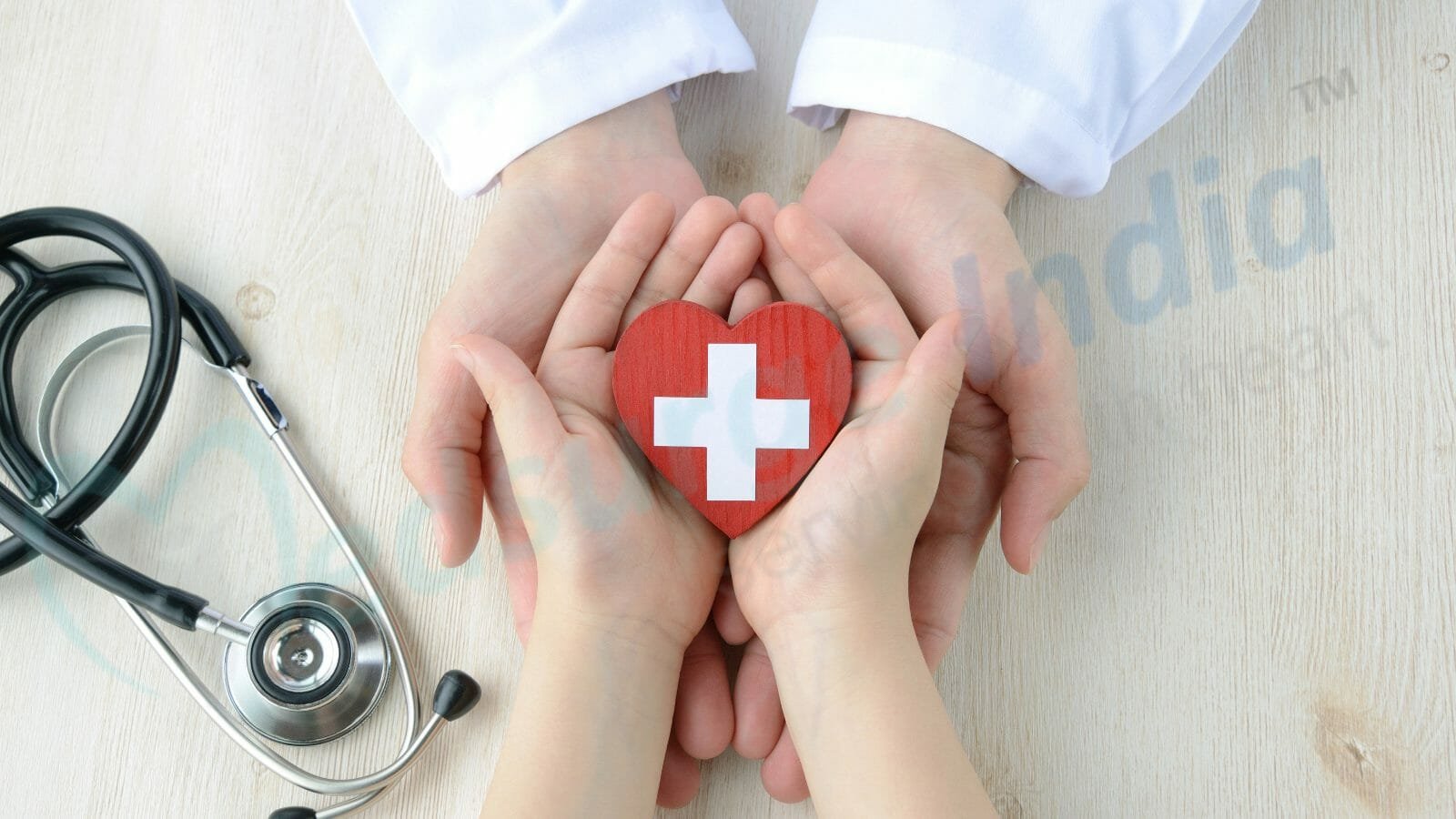 The factors that have boosted the growth of medical tourism in Dubai are as follows:
Flourishing Tourism:
Dubai received about 630,000 medical tourists in 2015. People today prefer getting to Dubai rather than traveling to Europe or North America for medical treatments, as Dubai is more convenient thanks to its geographic location and has simpler visa procedures.
Cosmopolitan Population:
Around 80% of the UAE population are emigrants. Dubai is thus considered to be extremely diverse and cosmopolitan naturally since most of the population or workforce consists of individuals from different parts of the planet. This makes the patients feel comfortable as they're ready to find medical professionals who speak their language. Effective communication is done through translators and interpreters.
Availability of a spread of Treatments:
Several nations within the Gulf Cooperation Council (GCC) don't have proper medical facilities or healthcare infrastructure, which frequently results in long waiting lines (several months at a time). For instance, tons of individuals visit Dubai for various sorts of cancer treatments. It offers a good sort of medical treatments which vary from routine to technically challenging treatments. These treatments are at par with international best practices. A facelift is one of the foremost popular treatments among medical tourists.
Use of Advanced Technology:
Due to the lack of advanced medical technologies in their own country, visitors come to Dubai. The Emirate has been investing heavily in the procurement of medical technology. The Dubai Health Authority (DHA) will use 3D printing technology for dental treatments and other reconstructive surgeries. In 2016, the Emirate began using medical drones for transporting packets of blood to the hardly accessible villages of Rwanda.
Presence of Qualified Doctors and Nurses
Patients are provided access to well-qualified expatriate doctors and healthcare professionals through medical tourism in Dubai. The patient can meet multiple doctors and obtain price quotes for the specified medical treatment. While this process can usually take up to many months, but in Dubai, meeting the number of doctors is a one-day or two process. Getting multiple price quotes also helps a patient compare the various medical packages to form an informed decision. Currently, the town has quite 3000 health facilities, which include hospitals, clinics, and advanced surgery centers. By 2020, medical facilities in Dubai will grow to around 4000. They also decide to recruit around 40,000 well-qualified health specialists for this purpose.
Promotion of Wellness Tourism:
In the case of wellness tourism, the audience consists of individuals who are healthy and need to experience a healthier lifestyle. It might focus more on preventive healthcare in order that individuals spend less within the future for any medical requirements. People enjoy activities that are a mixture of full-body relaxation (spas, thermal springs, group yoga classes, detox therapy, and spiritual retreats) and fun (rowing, trekking, foam rafting, skin diving, and outdoor adventures). The government of Dubai has founded the Dubai Healthcare City (DHCC), a healthcare-free economic zone. It comprises two phases wherein healthcare and medical education is in Phase 1 (4.1 million square feet) and wellness only forms the part of Phase 2 (22 million square feet).
Tie-ups with Hotels:  
Hotels in Dubai assist in medical tourism. The location of these hostels is near the hospitals, also as in places wherein the neighborhood offers multiple options for shopping and other fun/leisure activities. On arrival, the patient and his family can get in-tuned with medical professionals for confirmation of a meeting.
Efficient Medical Tourism Portal:
The Dubai Health Experience (DXH) portal helps tourists to form reservations for various medical procedures. The visitors who avail of the medical services through the portal can choose between among the innumerable medical packages provided by the 25 healthcare facilities that together form the DXH Group, including reduced air ticket prices. The visitors can utilize the website to get medical insurance, book hotel stays, and even browse to understand the varied leisure and entertainment options that are available within the Emirate during their stay.
Use of Electronic Medical Records:
The Emirate has launched the Dubai Health Authority's (DHA) electronic medical history keeping system called Salama in 2017. The idea is to make a database that may have all the important medical information on the patient and which can then be easily accessed in a timely manner. The system also will be capable of providing real-time updates which can drastically hamper any errors in medication.
 Medical Tourism in India
In recent years, India has established itself as a significant medical tourism center, and it is currently regarded as one of the world's top six medical value travel destinations. The number of foreign tourists visiting for medical reasons climbed from 1,39,447 in 2014 to 4,95,056 in 2017. Reputable health care professionals and hospitals, English-speaking health care workers, cutting-edge global technology, personalized service, lower costs, shorter wait times, and a diverse cultural and leisure offer are just a few of the factors that make India a compelling destination for medical travel. The value of medical tourism to India is expected to reach USD 9 billion by 2020, according to estimates. In 2016, this Consulate issued 523 medical visas, while in 2017, it issued 545.
The Ministry of Tourism has successfully undertaken the following initiatives:
In addition to the current medical and medical attendant visa's, there is also an E-Visa for medical tourists.
 Patients are not needed to register with the FRRO Facilitation desks located at three international airports, with five more on the way.
 Medical Value Travel Facilitators, a new category of accreditation offered by NABH, would perform a coordinating function comparable to tour operators.
Future of Medical Tourism in Dubai
The industry's future is favorable, as the region's aging population and the recent surge in the number of sedentary lifestyle-related disorders are driving up demand for specialist healthcare services. The business is undergoing significant changes as a result of advances in medical technology, the usage of e-health services, and the implementation of mandated health insurance, all of which should help the sector develop even more.
Dubai has unveiled The Health Strategy 2021, a five-year strategy aimed at developing the industry. The main goal is to strengthen the region's healthcare sector by providing the best available treatment for patients with chronic diseases, raising awareness about the importance of regular check-ups, educating/training medical staff, and facilitating the process through a smart integrated healthcare system.
The government of Dubai organized several medical expos and healthcare-related tradeshows and exhibits to raise medical awareness among the general public. As a consequence of these activities, the Emirate is quickly becoming the GCC region's medical tourism hub. It is well regarded as a patient-friendly resort. Because most medical arrangements are established well in advance, the overall treatment procedure is rather easy and clearly defined/structured. As a result, it is reasonable to state that Dubai is well-positioned in the healthcare / medical tourism industry today and that it is on course to reach its medical tourism targets by 2020.
Back To Home