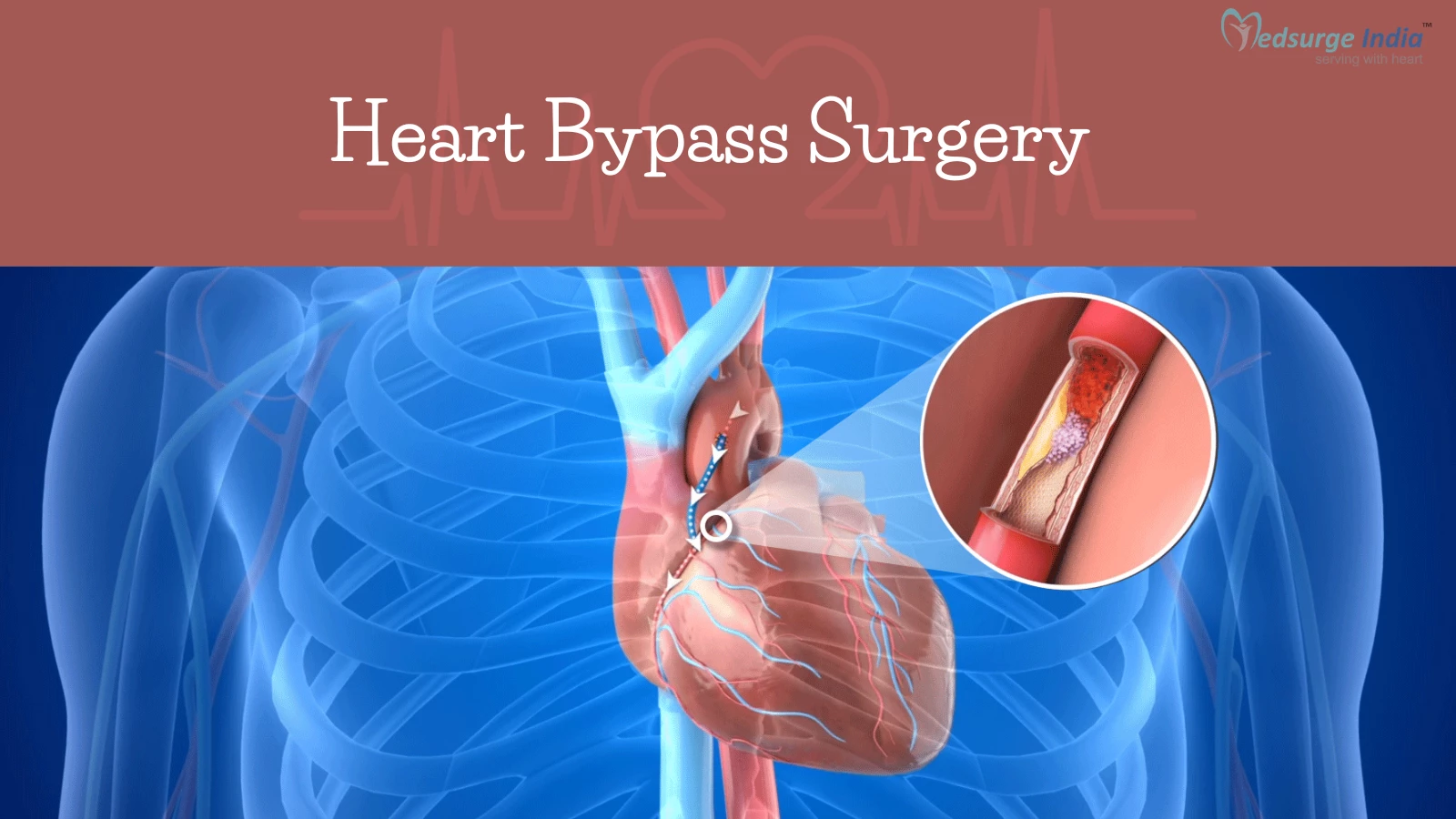 Heart Bypass Surgery Cost in Chennai
The most frequent procedure that cardiac surgeons undertake each year is bypass surgery. A different name for it is coronary artery bypass surgery. It seeks to replace the blocked or damaged coronary artery. Providing the heart with oxygenated blood is the coronary artery's primary purpose. Heart failure results from the heart's inability to operate correctly due to a restriction in the blood flow to the organ. Restoring blood flow to the heart that has been cut off by blood clots or plaque is the aim of bypass surgery. The blood is given a new route to travel by the surgeon by joining the beginning and end of the blockage with a healthy blood artery from another area of the body. The amount of blood that reaches the heart is increased by this new pathway, which makes it possible for blood to pass through the blockage.The treatment entails removing a portion of (an artery or vein) from another area of the body in order to establish a bypass or alternative channel through the coronary artery blockage.
Cost Of Heart Bypass Surgery in Chennai
The estimated heart bypass surgery cost in India is far lower than in other developed countries such as the United States, the United Nations, Africa, and America. The heart bypass surgery cost in Chennai starts from 6500.
A total of eight days are needed for the patient's hospital stay, including one or two days in the intensive care unit and four to five days of observation. In addition, he or she would have to spend 15 to 20 days in India.
Other several factors that may also influence heart bypass surgery cost in Chennai include:
Surgeon Fee
Admission Fee
Age of the Patient
Overall Health of the Patient
Any Additional Laboratory or Examination Tests, including an X-ray, an ECG, etc.
Which are the Best Cardiac Surgeons in Chennai?
1. Dr. Dillip Kumar Mishra: Consultant at Apollo Hospital, Chennai
Received prestigious awards such as Young Achiever's Award, and Bharat Jyoti Award.
A member of Tamilnadu Medical Council.
Dr. Dillip Kumar Mishra is a Cardiothoracic surgeon and has 45+ years of expertise and practice.
2. Dr. Vijit K Cherian: Director at Madras Medical Mission Hospital, Chennai
Dr. Vijit K. Cherian has more than 20 years of experience as a skilled cardiothoracic and vascular surgeon.
Postgraduate teacher in Cardiothoracic Surgery – 2004.
Valve replacements, aortic aneurysm operations, organ transplants, and thoracic procedures are among the areas of interest. 
Ha various memberships such as Member of the Indian Association Of Cardiovascular And Thoracic Surgeons (IACTS)
Over 8500 cardiac operations have been carried out during the more than 20 years of Dr. Cherian's work. Read More
3. Dr. Babu Ezhumalai: Senior Consultant at Fortis Malar Hospital, Chennai
Has 18 years of expertise as an interventional cardiologist in the field.
Won the award of Best Young Scientist Award at TCTAP – 2017
Member of the Fellow of Asia Pacific Society of Interventional Cardiology.
4. Dr. KR Balakrishnan: Director at MGM Healthcare, Chennai
Dr. Balakrishnan has so far performed 65 lung transplants in addition to 329 heart transplants.
Independently carried out approximately 20,000 cardiac surgeries.
Dr. K R Balakrishnan played a key role in creating India's first comprehensive center for heart failure management at Chennai's Fortis Malar Hospital.
With around 40 heart transplants per year, Dr. K R Balakrishnan oversees the largest heart transplant programs in Asia and India.
Won Hiralal Gold Metal in surgery AIMS, New Delhi.
Has an experience of over 40+ years.  Read More
5. Dr. Abraham Oomman: Consultant at Apollo Hospital, Chennai
Dr. Abraham Oomman has 31+ years of expertise as a cardiologist and practices at Chennai's Greams Road.
Presented a scientific paper at the scientific sessions of the European Society of Cardiology and the American Heart Association
Member of various prestigious institutes such as SCAI-Fellow of the Society Of Cardiovascular Angiography and Interventions and many more.
His areas of specialization include lipidology, rheumatic heart disease, interventional cardiology, and preventive cardiology.
Top Cardiac Surgery Hospitals in Chennai
Apollo Heart Centre, Chennai.
Why is Chennai a Top Destination for Heart Bypass?
India is one of the most well-liked countries for medical tourism, and several of its cities are recognized as the world's medical epicenters. The best hospitals in India for heart surgery are simple for patients to find. The government and private hospitals in Chennai are in charge of the healthcare system. About 45% of international health tourists and 30% to 40% of domestic patients are drawn to it. As a result of its numerous multi- and super-specialty hospitals, which treat roughly 150 patients daily, Chennai is referred to as India's health capital. Among the main causes of the patients' excessive influx are advanced facilities, low cost, and no waiting period. Due to the excellent standards of healthcare services, Chennai is a significant hub for commerce and tourism in India and accurately represents the nation's urban healthcare sector. One of India's best accesses to contemporary medical services is found in this city.
Ease of Access: Whether traveling by air, rail, road, or sea, Tamil Nadu is a state with excellent connections.
How can Medsurge India Help? 
Medsurge India is a prestigious support system for patients looking for doctors, hospitals, and specialized treatments. We'll find the most suitable medical options for you. Regarding your medical issues, our team will give you a list of certified, reputable, and trusted doctors and hospitals. Additionally, we offer a treatment strategy that fits your budget. Apart, we assist patients with obtaining travel authorizations, medical visas, and a multitude of other things.
Back To Home