Essential Tremor Treatment Cost in India
Essential tremor is one of those disorders in which people shake and their tremor worsens when they try to do things. Some of these people will have head tremor and some will have voice tremor, and it can be very embarrassing. People with this disorder often stay at home and try to hide it. India is one of the world's leading economies, as well as a leader in medical tourism. Essential Tremor Treatment in India begins with an evaluation of the patient's signs and symptoms, and then treatment plans are developed based on the diagnosis. Some may be treated with…
Read More
What Are The Treatment Options For Essential Tremor? Mild essential tremors don't require treatment. But if it causes problems in everyday life treatments are required to improve symptoms. Essential Tremor Treatment in India mainly include medications and surgery. Medications: Drugs are administered to make essential tremors less severe. Gabapentin (Neurontin),…
Read More
The Most Important Frequently Asked Questions
Q: What triggers essential tremor?
A: It is unknown what causes essential tremor. According to one theory, your cerebellum and other parts of your brain are not communicating properly. The cerebellum is in charge of muscle coordination. The condition appears to be passed down from parent to child in the majority of cases.
Q: Is it possible to cure an essential tremor permanently?
A: There is no cure for essential tremor, but it can be treated. Medication, assistive devices, botulinum toxin, deep brain stimulation, and focused ultrasound are the primary treatment options.
Q: Is an essential tremor-specific test available?
A: Currently, no diagnostic test exists to identify essential tremor. The symptoms and clinical exam, as well as the absence of other findings that could provide an alternative explanation for the tremors, are usually used to make the diagnosis.
Q: Is an essential tremor considered a disability?
A: Essential tremor is a progressive neurological condition characterized by shaking of the head, neck, trunk, arms, legs, voice, and, in some cases, other parts of the body. As a result, essential tremor is frequently regarded as a disability.
Q: Should I consult a neurologist about my essential tremor?
A: If you are experiencing symptoms of Essential Tremor, you should consult a neurologist. Your doctor will ask you questions about your health, your family's medical history, any medications you are taking, and any surgeries you have had.
Consultant
Experience: 34 years of experience
Bangalore, India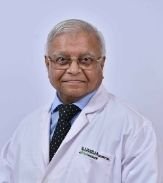 Consultant , MS, MBBS
Experience: 46 years of experience
Mumbai, India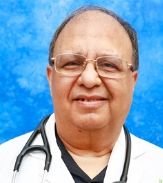 Consultant , Diplomate, MD, MBBS
Experience: 34 years of experience
Mumbai, India