Cerebral Aneurysm Treatment Cost in India
A brain blood artery wall weakness causes a balloon-like swelling called a brain aneurysm. The aneurysm may rupture and flow into the area around the brain if it expands and the blood artery wall becomes too thin, posing a serious threat to life. Unruptured brain aneurysms may go unnoticed and are only found when a patient is being examined by a doctor for another reason. A medical group with expertise in brain aneurysm surgery should be consulted by anybody with a diagnosis of an unruptured brain aneurysm. The primary objective of aneurysm therapy is to stop a rupture. Indian physicians…
Read More
What Is the Treatment Available for Cerebral Aneurysms? In order to treat problematic aneurysms, blood vessels must be repaired. A neurosurgeon will need to operate on this. There are two typical ways to treat a burst brain aneurysm: Aneurysm Clipping: This surgical treatment stops the aneurysm in its tracks. In…
Read More
The Most Important Frequently Asked Questions
Q: Is It Possible to Treat a Cerebral Aneurysm?
A: If a brain aneurysm has burst (ruptured) or is at risk of burst, it can be treated surgically. Preventative surgery is typically recommended only when there is a high risk of a rupture. This is due to the fact that surgery carries its own set of potentially serious risks, such as brain damage or stroke.
Q: Is It Possible to Live with a Brain Aneurysm?
A: Patients can often recover completely with prompt, expert treatment. A brain aneurysm that has not ruptured may cause no symptoms. People can live with them for years before they are discovered. No blood has broken through the blood vessel walls of an unruptured brain aneurysm.
Q: What Are the 3 Types of Aneurysms?
A: Aneurysms are classified into three types: abdominal aortic, thoracic aortic, and cerebral.
Q: Is an Aneurysm a Leading Cause of Death?
A: Ruptured brain aneurysms are fatal in roughly half of all cases. Approximately 66% of those who survive have some kind of permanent neurological deficit. Approximately 15% of people who have a ruptured aneurysm die before they reach the hospital. The majority of the deaths are the result of massive brain injury caused by the initial bleeding.
Q: Is It Possible to Live a Long Life After Having an Aneurysm?
A: Yes, you can live with an aortic aneurysm, and there are many ways to prevent dissection (splitting of the blood vessel wall that causes blood to leak) or worse, a rupture (a burst aneurysm).
Consultant
Experience: 34 years of experience
Bangalore, India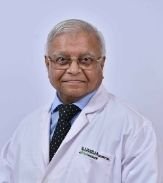 Consultant , MS, MBBS
Experience: 46 years of experience
Mumbai, India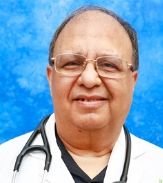 Consultant , Diplomate, MD, MBBS
Experience: 34 years of experience
Mumbai, India