Motor Neuron Disease Treatment Cost in India
Without the diverse set of cells known as motor neurons (MN), sophisticated life is not possible. MNs are in charge of combining data from the sensory systems and the brain to regulate both voluntary and involuntary movements. MNs can be divided into cranial and spinal subtypes, though. As a result, regeneration initiatives to lessen these public health burdens are concentrated on MNs. For the treatment of Motor neuron disease in India GP and a team of professionals will take care of you. A neurologist may order blood tests, brain and spine scan tests to assess the electrical activity in your…
Read More
What Are the Motor Neuron Disease Treatment Options in India? There are no predefined or routine options available for motor neuron disease treatment in India. However, supportive therapies can help patients maintain their lifestyles while relieving symptoms. Motor neuron disease patients are frequently cared for by a multidisciplinary team of…
Read More
The Most Important Frequently Asked Questions
Q: What Is the Average Lifespan of People with Motor Neuron Disease?
A: Life expectancy after diagnosis ranges from one to five years, with 10% of MND patients living for ten years or more. People with MND have complex needs that vary from person to person.
Q: Is It Possible to Halt Motor Neuron Disease?
A: MND has no cure, but there are treatments to help reduce its impact on a person's daily life. Some people have had the condition for a long time. MND can significantly reduce life expectancy and, sadly, eventually result in death.
Q: What Are the Three MND Stages?
A: The various types of MND cause similar symptoms and are classified into three stages: early, middle, and advanced. The diseases progress at different rates and have varying degrees of severity.
Q: What Are the Typical Early Symptoms of Motor Neuron Disease?
A: The onset of MND varies from person to person. Some of the people we spoke with first noticed weakness or stiffness in their legs or feet, while others noticed it in their arms or hands. These symptoms are typical of amyotrophic lateral sclerosis, the most common type of MND (ALS).
Q: What Are the Last Stages of MND?
A: The final stages of MND are typically characterized by a gradual weakening of the breathing muscles and increased sleepiness. This is the most common cause of death, either due to an infection or because the muscles stop working. Specialist palliative care improves the quality of life by controlling symptoms.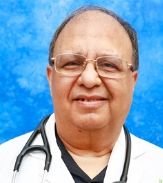 Consultant , Diplomate, MD, MBBS
Experience: 34 years of experience
Mumbai, India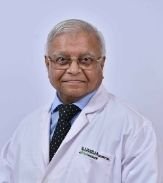 Consultant , MS, MBBS
Experience: 46 years of experience
Mumbai, India
Consultant
Experience: 34 years of experience
Bangalore, India