Astrocytoma Treatment Cost in India
The brain is made up of many different types of cells, including neurons (information messengers) and astrocytes (provide the structure and support for neurons). Astrocytoma is a cancer that develops from astrocyte cells, which are the main supporting cells in our nervous system. This is also known as a "glioma".There are several options for Astrocytoma Treatment in India, such as chemotherapy, radiation therapy, and target drug therapy. People from all over the world prefer Indian medical tourism because India is a leading country with the best doctors and specialists with work experience, providing better results in disease recovery when compared…
Read More
What Are the Treatments for Astrocytoma? Astrocytoma treatment decisions may be made with the help of specialists such as neurologists, neurosurgeons, radiation oncologists, and medical oncologists. Surgery, radiation therapy, chemotherapy, and therapeutic electric fields are all options for treatment. Surgery is the mainstay of treatment for astrocytoma in India. The…
Read More
The Most Important Frequently Asked Questions
Q: Is Astrocytoma Malignant or Benign?
A: Astrocytoma tumor cells mix and coexist with normal brain tissue. While they are commonly referred to as "benign" tumors, they are more accurately classified as low-grade malignancies because they can and usually do recur or progress to high-grade malignancies over time.
Q: Is Astrocytoma Life-Threatening?
A: Unfortunately, the majority of adult astrocytomas are malignant and require immediate treatment. Some aggressive astrocytomas can be fatal if left untreated for weeks or months. Surgery, alone or in combination with chemotherapy, radiation therapy, and/or stereotactic radiosurgery, may be used as a treatment.
Q: Does Astrocytoma Always Come Back?
A: A high-grade astrocytoma has a higher propensity to spread to other parts of the brain or spinal cord. It is common for this tumour to recur following treatment. Often, additional treatment is required.
Q: What Does Astrocytoma Look Like on MRI?
A: MRI characteristics of astrocytes T2-weighted images of low-grade astrocytomas are typically hyperintense. Most low-grade astrocytomas are hypointense in comparison to white matter on T1-weighted images. Contrast enhancement may be absent or mild at best.
Q: Can an Astrocytoma Develop into a Glioblastoma?
A: Anaplastic astrocytomas can progress to glioblastoma in some cases. Glioblastoma, on the other hand, cannot progress to a higher grade tumor. Tumor cells can sometimes migrate into surrounding tissue and give rise to another tumour. The majority of high-grade astrocytomas recur at or near their original location.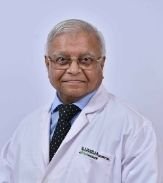 Consultant , MS, MBBS
Experience: 46 years of experience
Mumbai, India
Consultant
Experience: 34 years of experience
Bangalore, India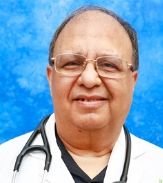 Consultant , Diplomate, MD, MBBS
Experience: 34 years of experience
Mumbai, India