Neurosurgery in Bangalore
The surgical specialty of neurosurgery in Bangalore focuses on treating neurological conditions by performing procedures on the brain. Tumors, aneurysms, and other conditions are common. A highly qualified and skilled surgeon is necessary for these procedures. Neurosurgeons are medical professionals who specialize in treating these conditions. An accurate diagnosis is the first step in any successful neurosurgical procedure. Modern facilities, such as an intraoperative MRI suite, image-guided surgery, laser ablation, and extensive intraoperative neuromonitoring, are used to provide the patient with advanced neurological treatment. The risk to speech and other essential functions is kept to a minimum, making it the…
Read More
Which Are the Best Neurosurgery Hospitals in Bangalore ? One of the most popular locations worldwide for people looking for neurosurgery hospitals in Bangalore. Because of its high standard of medical care, reasonable cost for neurosurgery, and availability of some of the most skilled neurosurgery doctors and supporting medical staff, Bangalore…
Read More
The Most Important Frequently Asked Questions
Q: What Are the Side Effects After the Brain Surgery?
A: Other harmful effects that may manifest right away following surgery include: aphasia (difficulty speaking) and swelling in the brain.
The following are the main long-term risks following brain surgery:
A change in behavior
Brain injury
Difficulty in walking
Memory loss
Speech disorders
Weakness in arms or legs 
Q:  What Do Functional Neurosurgeons Do?
A: Patients with a wide range of diagnoses are treated by the functional neurosurgery team: disorders of movement like essential tremor, Parkinson's disease, and dystonia. Chronic pain, including cancer-related pain, complex regional pain syndrome, trigeminal neuralgia, and trigeminal neuropathic pain.
Q: Is Neurosurgery High Risk?
A: The list is constrained, though, and leaves out many procedures that are typically regarded as high risks, like thoracic aneurysm repair, organ transplants, and neurosurgical procedures.
Q: Does the Skull Grow Back After the Brain Surgery?
A: A craniotomy is a surgical procedure used to temporarily remove a bone flap from the skull in order to access the brain. Following brain surgery, a small metal plate and screws are used to reattach the bone flap to the skull at its original location. The bone will eventually mend just like any other broken bone.
Q: Can You Talk During Brain Surgery?
A: The neurosurgeon will use relatively small electrodes during surgery to stimulate the region surrounding the tumor. The neurosurgeon will ask the patient to do things like talk, count, and look at pictures in order to pinpoint the functional areas of the brain that must be avoided.
Consultant
Experience: 34 years of experience
Bangalore, India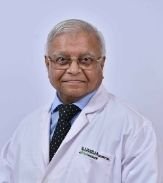 Consultant , MS, MBBS
Experience: 46 years of experience
Mumbai, India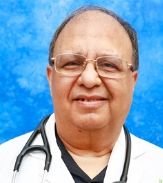 Consultant , Diplomate, MD, MBBS
Experience: 34 years of experience
Mumbai, India