The surgical specialty of neurosurgery in Delhi focuses on treating neurological conditions by performing procedures on the brain. Tumors, aneurysms, and other conditions are common. A highly qualified and skilled surgeon is necessary for these procedures. Neurosurgeons are medical professionals who specialize in treating these conditions. An accurate diagnosis is the first step in any successful neurosurgical procedure. Modern facilities, such as an intraoperative MRI suite, image-guided surgery, laser ablation, and extensive intraoperative neuromonitoring, are used to provide the patient with advanced neurological treatment. The risk to speech and other essential functions is kept to a minimum, making it the…
Read More
Which Are the Best Neurosurgery Hospitals in Delhi? One of the most popular locations worldwide for people looking for neurosurgery hospitals in Delhi. Because of its high standard of medical care, reasonable cost for neurosurgery, and availability of some of the most skilled neurosurgery doctors and supporting medical staff, New…
Read More
The Most Important Frequently Asked Questions
Q: What Is the Most Common Process in Neurosurgery?
A: In the NSQIP database from 2016 to 2022, the five most commonly mentioned neurosurgical procedures were anterior cervical discectomy and fusion (ACDF), craniotomy for brain tumor (CBT), discectomy, laminectomy, and posterolateral lumbar fusion (PLF).
Q: Why Would My Doctor Refer Me to a Neurosurgeon?
A: However, if your diagnosis reveals a physical cause for a neurological condition, a neurologist might refer you to a neurosurgeon if surgery is required to treat the condition to enhance your prognosis. See your primary care physician if you are experiencing any problems with your nerves, spine, or brain.
Q: What Are the 3 Risks of Brain Surgery?
A: Awake brain surgery carries the same risks and complications as any other type of brain surgery. These include death, brain damage, infection, bleeding, and brain swelling. Seizures, muscle weakness, and issues with memory and thought are possible additional surgical side effects.
Q: Is Delhi Really the Best Location to Have My Surgery?
A: Yes, Delhi is the most popular location worldwide for neurosurgery as they provide you with high standard medical care, reasonable cost, and availability of the most skilled neurosurgery doctors and medical staff. 
Q: What Can a Neurosurgeon Do for Nerve Damage?
A: A neurosurgeon can discuss surgical options to help restore function, such as nerve grafts, muscle transfers, or nerve grafts.
Consultant
Experience: 34 years of experience
Bangalore, India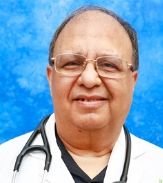 Consultant , Diplomate, MD, MBBS
Experience: 34 years of experience
Mumbai, India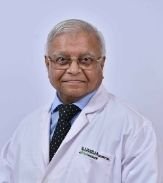 Consultant , MS, MBBS
Experience: 46 years of experience
Mumbai, India