CIDP Treatment Cost in India
The disorder, known as CIDP (chronic inflammatory demyelinating polyradiculoneuropathy), impairs a person's ability to move, particularly their arms and legs, as well as their sensory capabilities, causing tingling and numbness. Although the specific aetiology of CIDP is unknown, experts believe it is an autoimmune disorder in which the body's defensive systems target healthy tissues. These healthy tissues, in the case of CIDP, are myelin sheaths, which insulate nerves and allow the nervous system to send impulses more rapidly. Nerve irritation is also a side effect of the condition. What Is CIDP? Chronic inflammatory demyelinating polyradiculoneuropathy (CIDP) is a rare type…
Read More
How CIDP is Treated? Treatment for CIDP in India is usually successful. According to certain research, up to 80% of people respond effectively to therapy. Because CIDP is an autoimmune condition, doctors treat it with immune-suppressing medications.  Your medical team personalizes your treatment and keeps a close eye on your…
Read More
The Most Important Frequently Asked Questions
Q: How Long Does It Take to Recover from CIDP?
A: For CIDP to be recognized the cause, you must experience symptoms for at least 8 weeks. The majority of people require medical attention. And the sooner you start, the better your chances of making a full recovery. Symptoms may disappear for a long time before reappearing.
Q: Can You Walk with CIDP?
A: People with CIDP may initially notice that doing the tasks they used to take more effort, but after a few months, their symptoms may escalate to the point where they are unable to perform simple daily activities like climbing stairs, walking without assistance, or lifting objects above.
Q: Does Exercise Help CIDP?
A: Physical activity is essential in the therapy of CIDP. It increases potential strength and decreases muscle atrophy, enhancing function and mobility. Physical activity can help you increase your nerve and muscular strength once your CIDP Diagnosis has been completed and intervention has been identified.
Q: How Do You Reduce Nerve Inflammation?
A: Adding a low-impact activity to a regular routine, such as walking, swimming, or bicycling, can help lessen symptoms and keep the body in shape in the long run. Losing weight can help relieve nerve strain, and increased mobility from a regular workout can help reduce inflammation.
Q: Can CIDP Cause Paralysis?
A: The immune-mediated sensory-motor peripheral neuropathy chronic inflammatory demyelinating polyneuropathy (CIDP) causes substantial impairment. Although severe respiratory muscle paralysis and ventilatory failure are uncommon, they have lately been reported in CIDP patients.
Consultant
Experience: 34 years of experience
Bangalore, India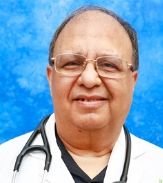 Consultant , Diplomate, MD, MBBS
Experience: 34 years of experience
Mumbai, India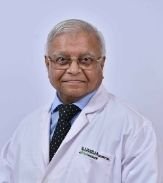 Consultant , MS, MBBS
Experience: 46 years of experience
Mumbai, India